Proven ⍟ Conservative ⍟ Leader
Support Stan Kitzman for HD85 and Contribute Today!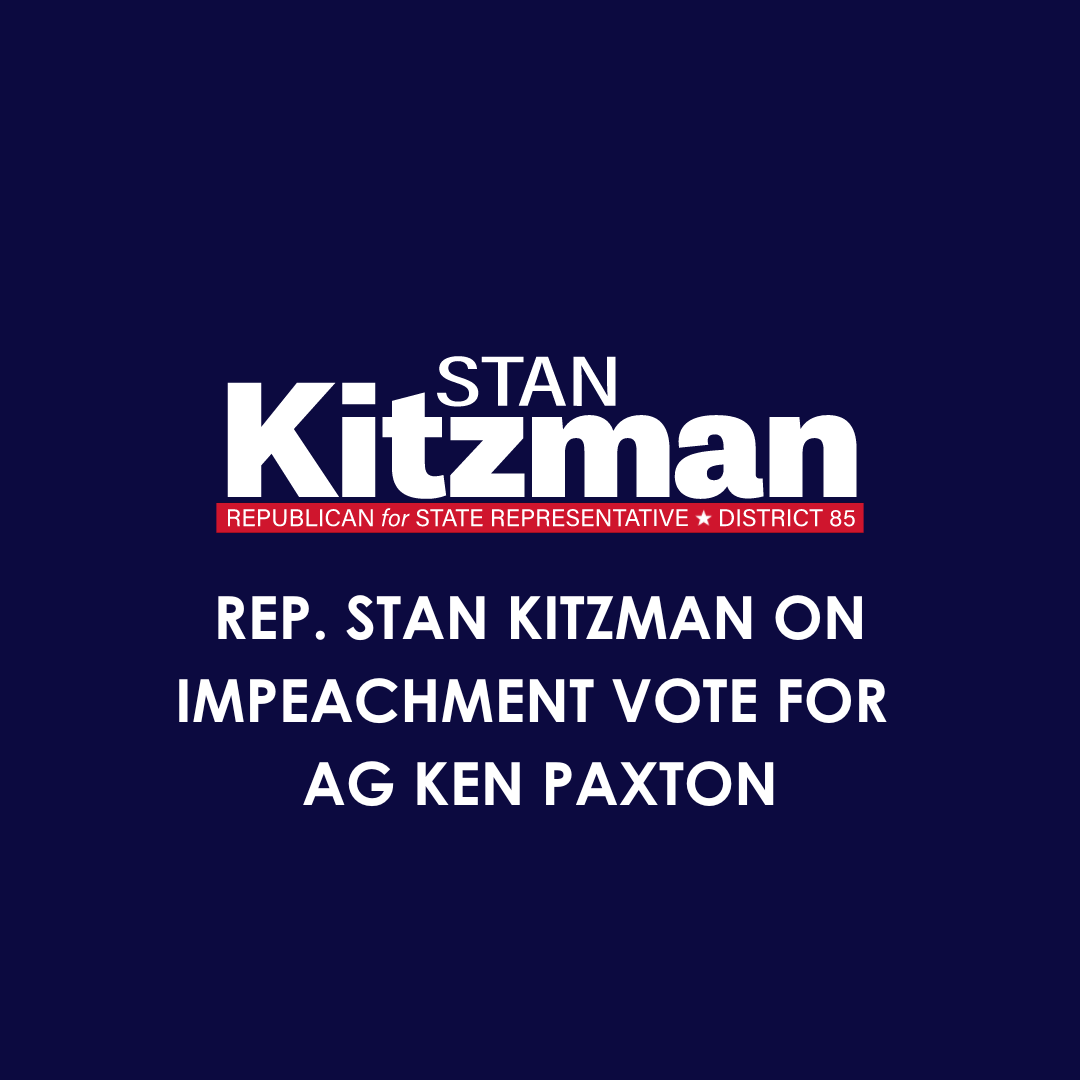 As many of you know, last week the Texas House voted to advance impeachment. I have had conversations with many of you that I am grateful for. That is why I wanted to sit and write a through statement on my decision, so that everyone in our district understands why I made the decision to advance the articles of impeachment to the Texas Senate for trial.
Read More »