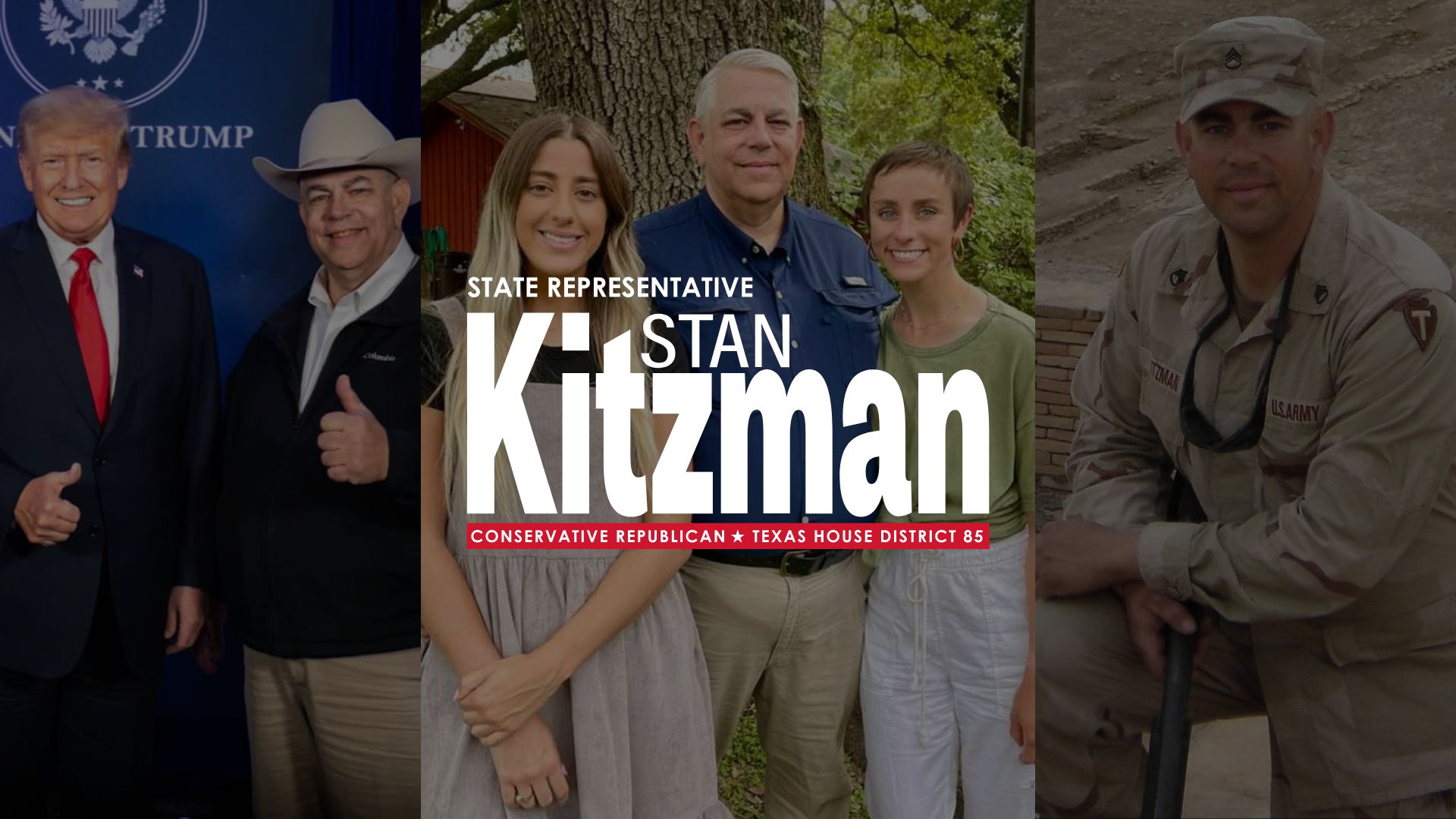 Stan Kitzman is the Republican State Representative for Texas House District 85, which represents Austin, Colorado, Fayette, Waller, and Wharton counties, along with a portion of Fort Bend County. He currently serves on the House Natural Resources, Agriculture, and Resolution Calendars committees. Stan is a retired member of the Texas National Guard, where he deployed three times in support of Operation Iraqi Freedom and earned a Combat Infantryman Badge and Bronze Star medal.
Stan is a founding member and former President of Waller County Veterans Memorial, President of the West I-10 Chamber of Commerce, President of the Waller County Sheriff's Office Advisory Board, Past Commander of Veterans of Foreign Wars – Post 4007, board member of the Texas Water Conservation Association, and is Past Master of Brookshire Lodge #1066.
Stan is also a former Waller County Commissioner, small business owner, and public-school teacher. He graduated from Royal High School and earned a Bachelor of Science from Texas A&M University, Fightin' Texas Aggie Class of '88!