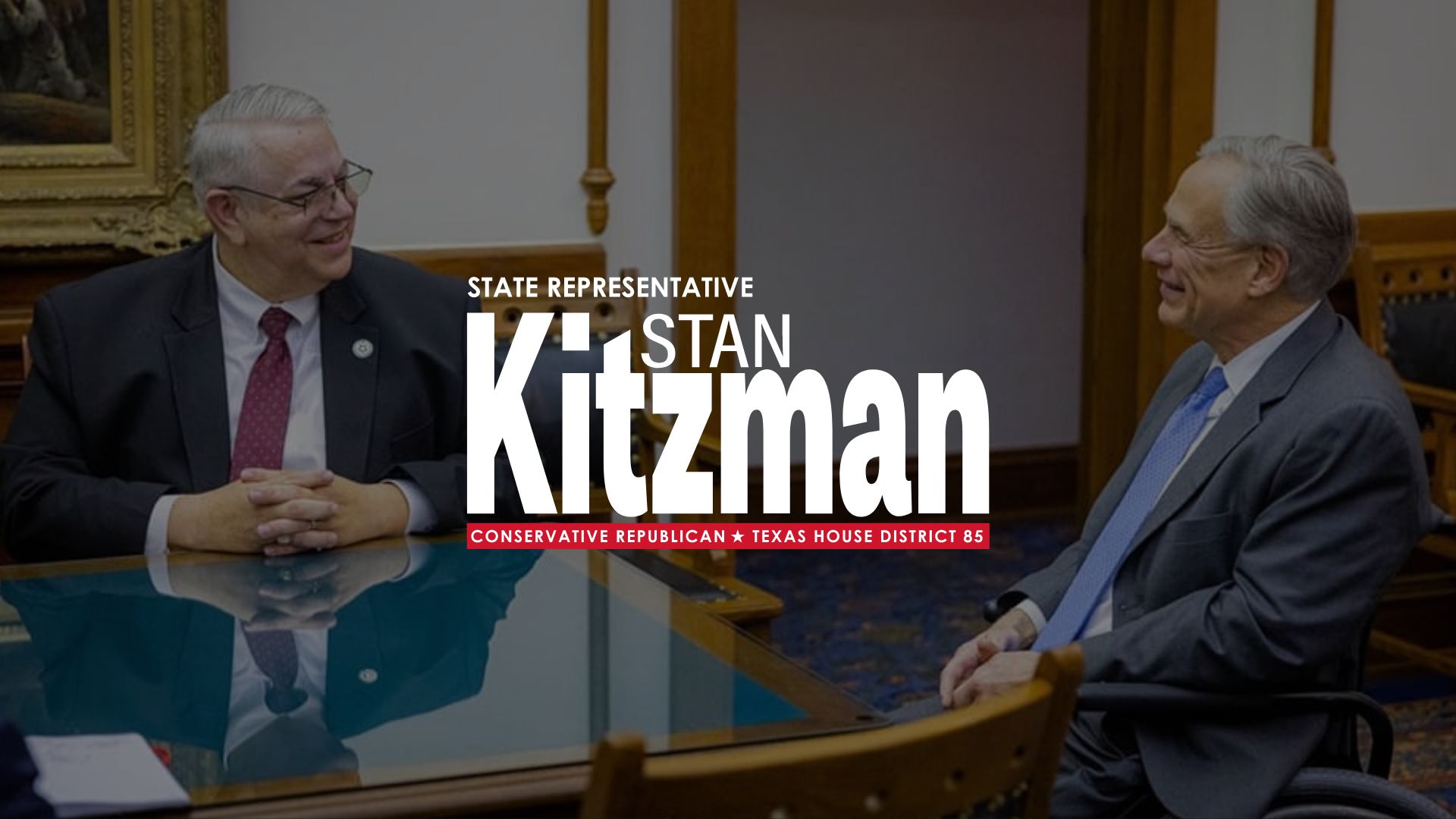 First Amendment
Our First Amendment and religious freedom is constantly under attack. Stan will ensure that we have a voice that defends the God-given right to speak our beliefs. He will also stand against Big Tech to do everything to stop the censorship of citizens. Stan will fight to punish tech giants that participate in Covert Campaigning by suppressing and promoting who they see fit.
Second Amendment
A Texan's right to protect life and property is a fundamental human right. Stan is an advocate for Constitutional Carry. He will fight for maximum freedom with the least government interference in exercising our right to bear arms.
Pro-Life
Stan will fight to end the abortion industry in Texas entirely. The "Texas Heartbeat Act" was monumental in stopping the abortion of thousands of Texas children. In the future, Stan will face any future challenge brought against the unborn in Texas.
Border Security
With the Texas Border being left wide open, it is time for our state lawmakers to take quick action. Our border is infiltrated every day by thousands of illegal aliens. It is time to end the crisis at our border and put the safety of Texans First!
Medical Freedom
Stan believes that citizens' medical decisions are between them and their doctors. During the pandemic, Texans have faced threats to their lives, liberties, and livelihoods. Stan will stand up to anyone that threatens to steal Medical Freedom away from Texans. He will fight to protect Texans from federal vaccination mandates or "vaccine passports."
Tax Relief
Texas property taxes put a significant burden on families, small businesses, farmers, and ranchers. Our state's leaders have promised relief for years, and only fractions have been delivered. Stan will fight for property tax relief so that citizens keep more of their hard-earned money.