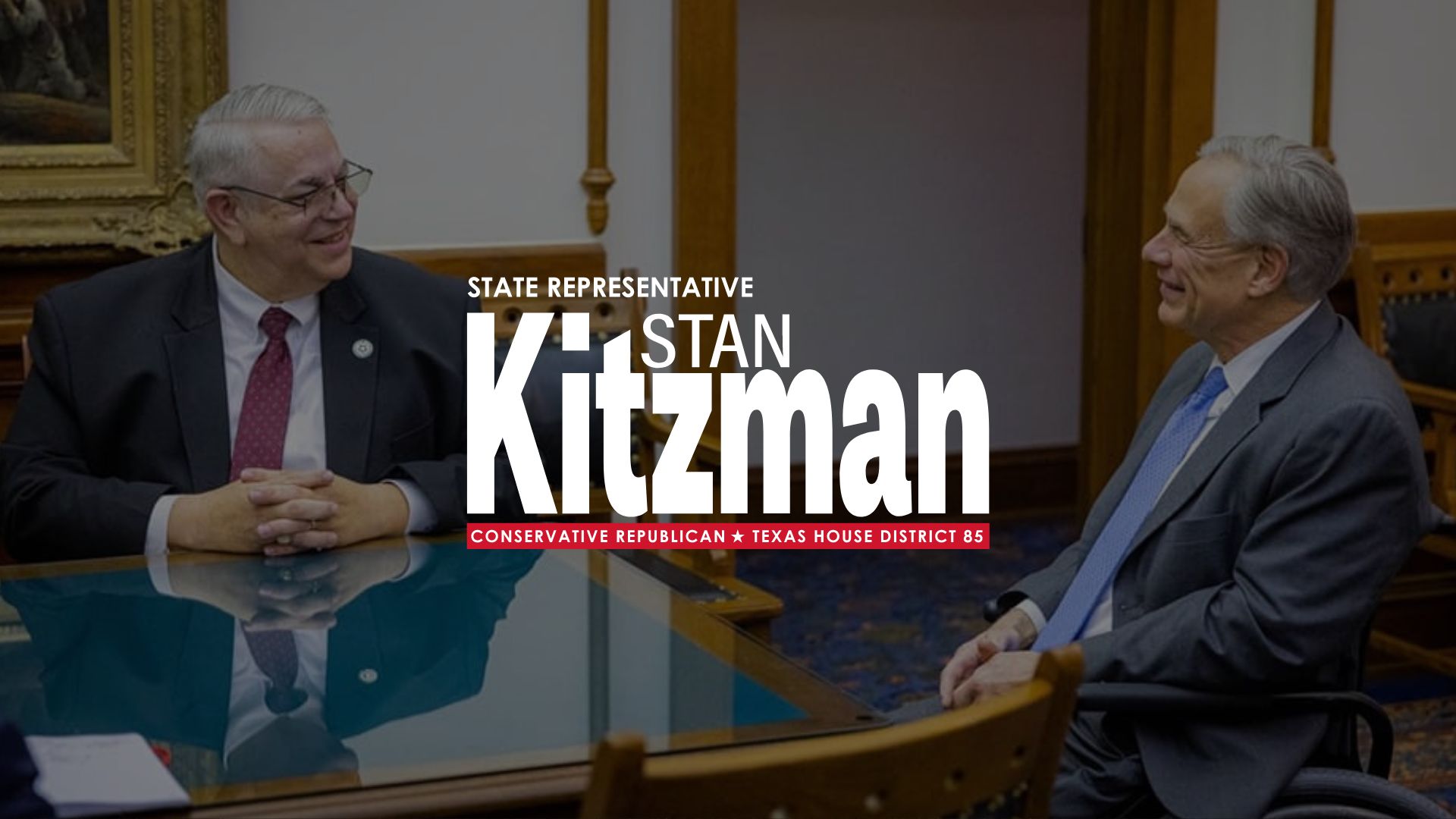 Delivering Historic Tax Cuts
Stan Kitzman played a pivotal role in co-authoring and co-sponsoring the groundbreaking bills that ushered in $18 billion in property tax relief — marking it as the most substantial state property tax cut in U.S. history. A significant two-thirds of this $18B is channeled towards immediate rate reductions. This is complemented by a $100,000 homestead exemption, which rises to $110,000 for our senior citizens, and appraisal caps set for non-homesteaded properties valued under $5 million. Furthermore, with the inclusion of elected positions on local appraisal boards, we ensure that Texan voters always have a say in their tax matters. Collectively, this monumental legislation stands as a beacon of relief, aiming to considerably alleviate the escalating property tax pressures on Texas families.
Securing the Texas Border
Under Stan's dedicated leadership for HD 85, he delivered $5.106 billion for border security initiatives, spread across thirteen state agencies. He also supported and passed legislation that officially recognizes Mexican drug cartels as foreign terrorist organizations. Furthermore, Stan championed the empowerment of the U.S. Border Patrol, granting them the authority to search, seize, and make arrests. Through his support for HB 6–88R, Stan also ensured that those responsible for fentanyl-related deaths face prosecution for murder.
Fighting for Texas' Farmers & Ranchers
Stan Kitzman has been a staunch advocate for the rights of Texas farmers and ranchers. He co-authored the pivotal HJR 126-88R and HB 1750-88R and authored HB 2308-88R. With HJR 126-88R, this proposed constitutional amendment safeguards the daily practices of our farmers and ranchers, ensuring they remain protected from regulatory overreach. HB 1750-88R offers a shield against city zoning and regulations that could unjustly hinder farming or ranching, while HB 2308-88R defends longstanding agricultural operations from unwarranted nuisance claims. As Texas grows and urbanizes, protecting our agricultural heritage and ensuring Food Security for Texas and the United States is imperative. Farming and ranching are not only traditions but also significant contributors to the Texas economy, adding over $159 billion annually. However, with over 240,000 acres of agricultural land lost to development each year, these protections are more crucial than ever. The passing of these bills represents a commitment to ensuring that Texas remains a beacon for responsible agricultural practices and a provider of safe, affordable food for all.
Protecting Children Against the Woke Agenda
Stan Kitzman has been at the forefront of championing legislation in Texas that upholds traditional values. He co-sponsored and successfully passed SB 15–88R, which safeguards girls' athletics by ensuring participation is based on biological gender. Stan also co-sponsored SB 14–88R, to ensure the protection of children from irreversible gender modification procedures. Through Stan's support of HB 900-88R, Texas is taking measures against inappropriate content in educational resources and performances aimed at children. Furthermore, with the passing of HB 1181–88R, we've taken decisive steps to shield our children from inappropriate online content. Lastly, through HB 18–88R, which Stan played a key role in co-authoring, parents are now empowered with greater oversight over their children's social media interactions.
Defending Life
With the overturning of Roe v. Wade, Stan fought back against any talk of Texas repealing its trigger laws on abortion. Recognizing the importance of safeguarding both mothers and children, Stan took decisive action to address maternal mortality in the state. His unwavering dedication to life led him to champion SB 24-88R, expanding access to essential pregnancy and childhood services. Furthermore, he advocated for extended health benefits, ensuring new mothers are supported for their first 12 months postpartum. Through these initiatives, Texas solidifies its position as the nation's foremost pro-life state.
Strengthened Election Integrity
Stan Kitzman fought for and passed key election integrity reforms in Texas. He backed HB 87-88R, ensuring presidential electors are party-nominated and providing for replacement nominees under specific circumstances. HB 1243-88R intensifies penalties for illegal voting, while SB 1933-88R establishes state oversight for county election offices facing complaints or recurrent issues. Lastly, SB 1070-88R streamlines Texas's involvement in an interstate voter registration cross-check program, setting standards for cost and functionality. Stan's efforts emphasize his dedication to upholding the integrity and efficiency of Texas's voting system.